You can find the current status of an order by logging into your account and going to the 'My Orders' section.
Direct your browser to orders.bevi.co

Sign into your account, and select "Orders" at the top right of the screen.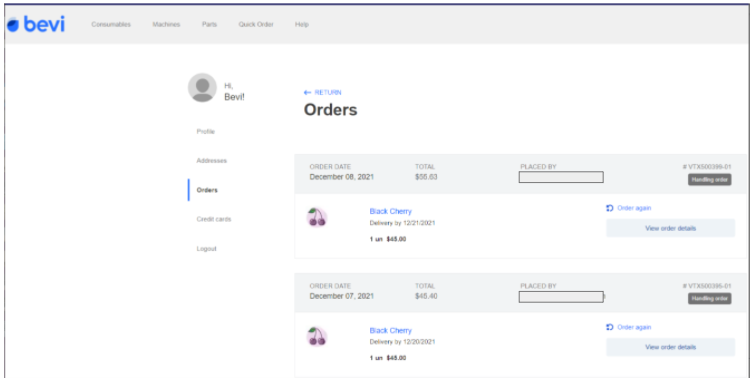 3. To see details on a particular order, click on that order number.
If you can't find what you need please email orders@bevi.co