Background
The LED rings are subject to water ingress, leading to a short circuit and damaging the LED circuit board. This document provides a procedure to seal the ingress point and prevent damage to the LED ring.
Affected Machines
This issue affects machines with a two-piece LED ring, including the v0.75 Standup units, early versions of the v1.0 Standup units, and the v0 Countertop units.
If the ring is made of two pieces of joined plastic (see photos below), this procedure is required. Newer machines have a one-piece ring without joints.
What are the symptoms of this issue?
Over time, water intrusion may cause the LED ring to fail, and in some cases, some charring on the ring and adjacent plastic may occur.
Why did this occur?
The original LED rings were made from two pieces of plastic that are joined in the middle. Over time, this joint can open at the point where wires enter the ring, causing an intrusion point.
What changes were made to new LED rings?
New rings are made from a single sealed piece of plastic, with no intrusion points.
Why is NSF/food grade silicon required, and where can I get it?
Drips from splashed water may fall into a cup, so the sealant should be food grade. Food grade sealant is available online and at many supply houses, and is also carried at many Home Depot locations.
What do I do if a ring has failed, has water in it, and/or exhibits charring?
New rings are available as a replacement item from Bevi.
Time Required: 10 minutes (including drying time). This process can be completed by any technician comfortable with the following instructions.
Parts Required: NSF/food grade silicon (available online and Home Depot, Example 1 and Example 2)
Process
1. Open the V.75 or V1.0 standup machine and identify the LED ring.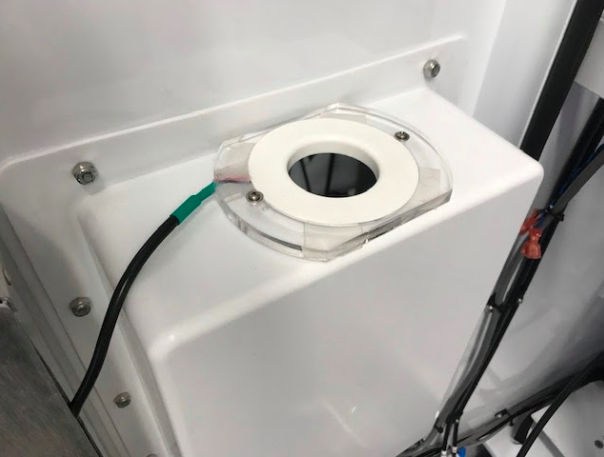 2. Remove the LED ring from the refill station (it's taped down with double sided tape).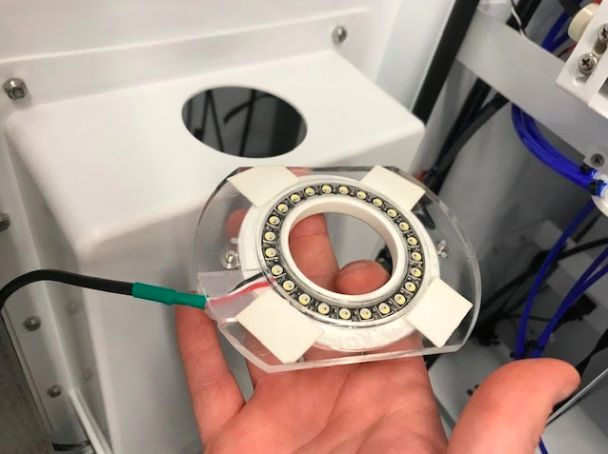 3. Apply NSF/food safe clear silicone to the bottom of the unit, sealing the inside diameter. A thin coat is all that is required.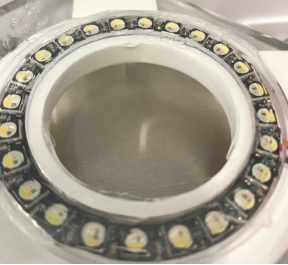 4. Wait approximately five minutes for the silicone to begin to cure.
5. Reinstall the LED ring (reuse or replace the double sided tape as necessary).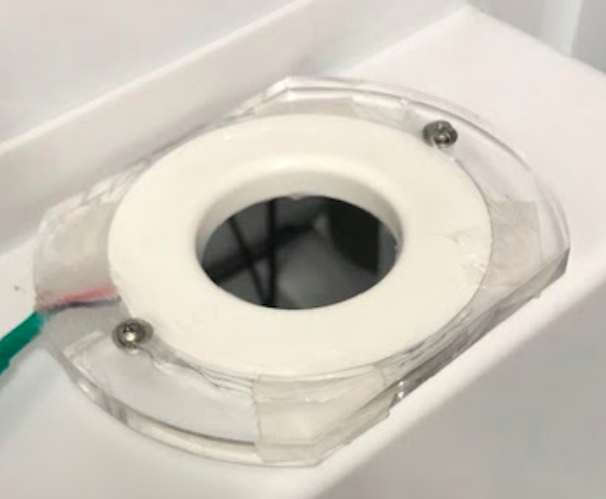 6. Apply additional NSF/food safe clear silicone at the area where the wires enter the unit. Some may already be present.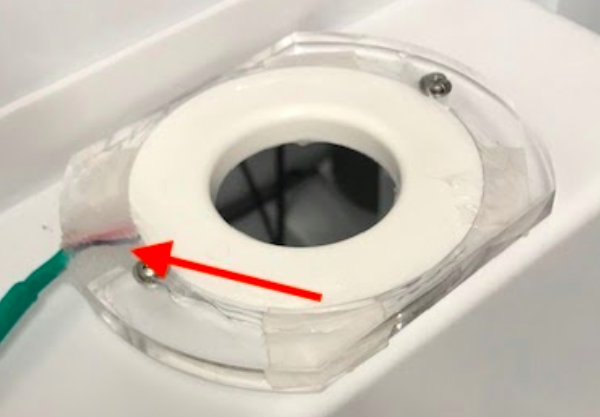 7. Close the machine.