Background
There have been reports where the seal along the back of the Standup unit's refill station / dispense area has deteriorated, creating drips down the back of the unit doors.
Affected Units
This affects v1.0 and v1.5 Standup units with the refill station fastened to the back of the unit doors.
Timing: 10 minutes for disassembly / assembly, 12 hours for drying time
Parts Required
Tube dispenser
Blue painters tape
Process
1. Open the Standup unit door.
2. Unbolt the refill station from back of the door.
3. Cut open end of Sikaflex 221 tube so orifice is ⅛" diameter.
4. Insert tube into dispenser.
5. Apply 1" wide blue painters tape to front of refill station, ensuring there is at least ½" of overhang into the opening of the refill station.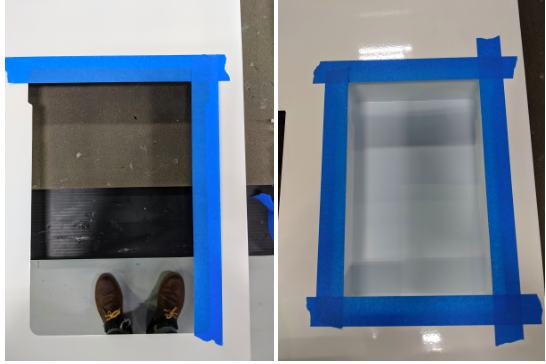 6. Apply a ⅛" diameter bead into the groove of the refill station.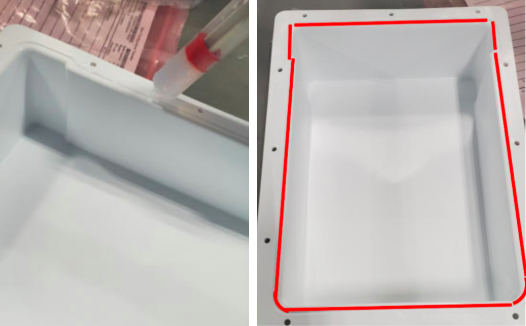 7. Place the refill station onto the door, and tighten the nuts.
8. Allow RTV to cure for 12 hours.
9. After 12 hours of cure, remove the painters tape.
10. Remove any remaining sealant that is visible from the front of the door.